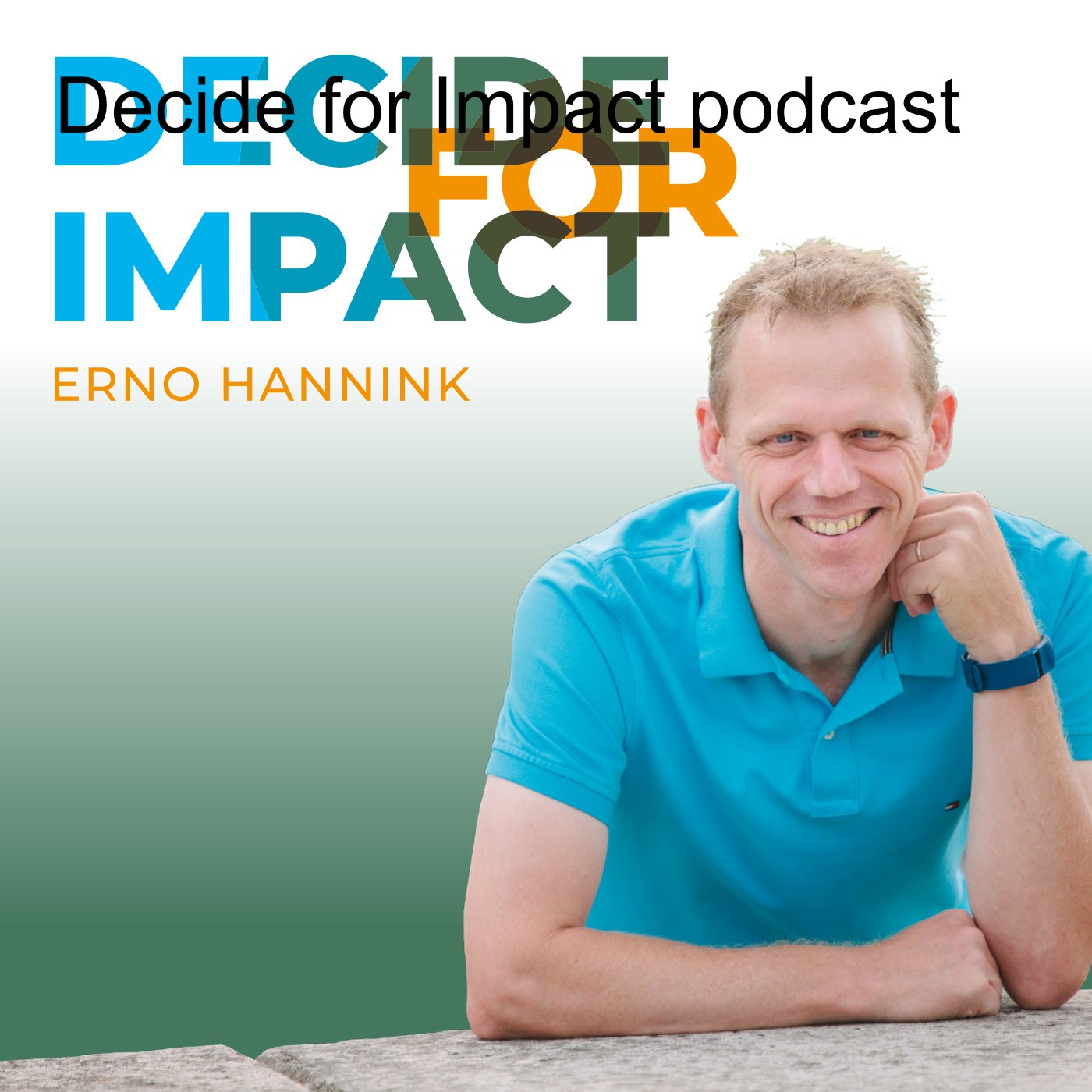 You can find the notes on this episode here https://decideforimpact.com/show355-use-neurodiversity-for-a-better-workplace-katja-rieger/
Vandaag het gesprek met Katja Rieger.
Following a successful international career at GE and Swiss Re, Katja founded her own companies and offers training and consulting to align strategy and culture. Her experience allows her to create credible and sustainable change, inspiring leadership, and productive environments, that are great to work at.
She knows how to use the powerful impact of purpose, culture, and leadership to achieve challenging goals even in volatile ambiguous situations.
Risk is daily business for executives and boards. She helps create the environment and the structure of how to make the best decisions, that take both short-term opportunities and long-term sustainability into account.
Striving towards an environment, where our humanity makes us successful together, is her vision.
Enjoy the insights of Katja.
Let's get started…
In gesprek met Katja Krieger leerde ik:
When you rolemodel kindness you can create ripples and a larger impact over time.
Three tips for inclusion: get curious about others, acquire inclusive skills like listening, and learn to suspend your judgment about others.
I can use the power of habits to improve my inclusion behavior
Transparency helps with inclusion.
Most people don't like unfairness, transparency creates awareness and we want to change to an equal situation.
Microaggression with minor remarks and jokes mostly from unconscious biases.
Look for allies that can help you in typical microaggression situations.
Transparency is a big help in combating some of these injustices.
A great help in these microaggression situations is a simple question, what do you mean by that?